Newstar China News
position: Home >> News >> Newstar Outward Bound
Newstar Outward Bound
From: Date:6/10/2013
Newstar Outward Bound
The name Outward Bound derives from a nautical
expression that refers to the moment a ship leaves the
pier. This is signified by Outward Bound's use of the
nautical flag.
The Outward Bound motto is "To Serve, To Strive and
not To Yield".
It helps people discover and develop their potential to
care for themselves, others, and the world around
them through challenging experiences in unfamiliar

settings.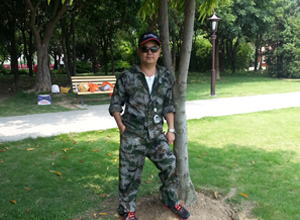 In early June,
Kob
, the manager of
Newstar
, launched the Newstar outward bound, to develop the team spirit
of the Newstar Teams.
In June 08, 2013, Newstar Team went out from the office to enjoy the
natural
in West Lake, and to hold the
Newstar Outward Bound. They divided into two teams, the red team: NIU B Team and the blue team: DALI
Team. It was really a Wonderful PK Training.